EVA LENDEL EXCLUSIVELY REPRESENTED IN THE NEAR EAST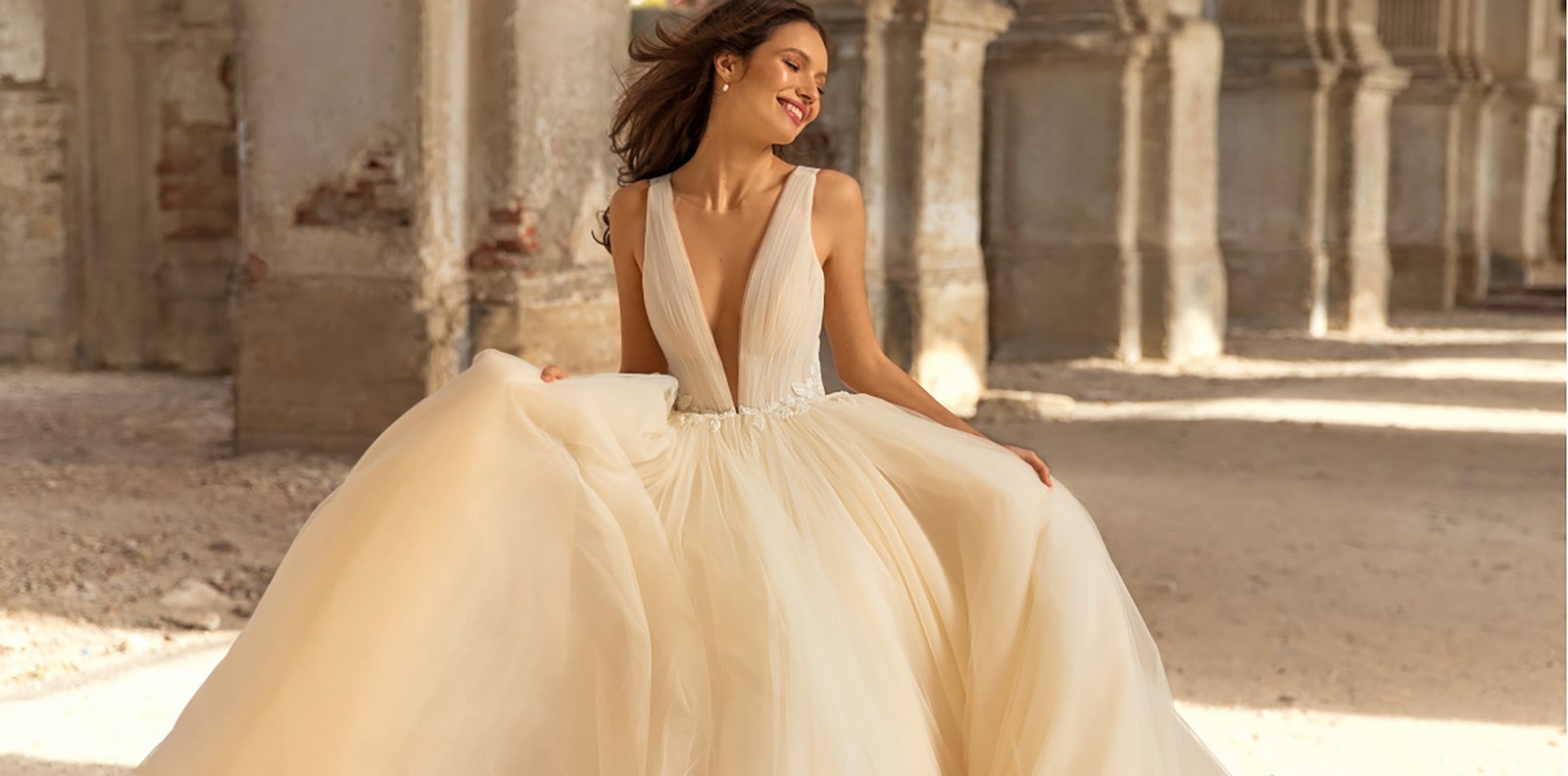 EVA LENDEL EXCLUSIVELY REPRESENTED IN THE NEAR EAST

It's no secret that Eva Lendel wedding dresses have always stolen the spotlight in the wedding realm all over the world. In the exclusive partnership with Esposa Group, our strongest representative in UAE and Lebanon we decided to tell you about the popular trends among the brides there and some particular Eva Lendel gowns that are the most popular in that region.

Eva Lendel latest collections

The latest collections of Eva Lendel, Golden Hour and Less is More 2022, are a perfect blend between traditional and modern, which is exactly what the eastern brides are looking for to stand out in any crowd!

Ideally, the collections vary between A-line gowns, mermaid styles, lush ball gowns, jumpsuits, and midi-length dresses for the brides to have the whole palette of choice. Moreover, Esposa notes that the dresses featured with lightweight smooth fabrics, volumetric elements, rich 3D lace decorations as well as a wide variety of shapes and silhouettes become the favourite ones among their brides.

A glimpse through the 2022 collections

With an exquisite sense of style, Eva Lendel has become one of the world's most sought-after designers in the Near East. The collections for 2022 are no exception - they feature stunning bridal dresses with a modern twist on classic designs exactly what the brides all over the region are haunting for!

Emily

Speaking of Eva Lendel wedding dresses in the Near East, we can't but mention Emily wedding dress! An alluring wedding gown with an illusion bodice of mesh fabric embellished with floral lace appliqués. In addition to small crystals, off-the-shoulder shawl-like sleeves, and a long train! This wedding dress promises you to look like no other on your big day! If you like this dress you can find it at Esposa and Esposa Prive bridal shops in Lebanon, Dubai and Riyadh.

Kerry

Kerry is expected to be one of the most amazing Eva Lendel wedding dresses in 2022! It's an ivory wedding gown with a deep plunging V-neckline, a flowy tulle skirt with a floral belt around the waist. Choose this wedding dress today and be the most beautiful bride of tomorrow!

Lika

Lika wedding dress by Eva Lendel is a striking yet simple wedding dress for the minimalist brides. This flattering wedding gown with a sweetheart neckline, small V-neck, and a wrapped skirt that hugs the curves, paired with an overskirt will give an unparalleled look on your big day!

Renata

If you're into mermaid wedding dresses, then this one might be just what you want! A classic mermaid wedding dress with an off-the-shoulder neckline and a figure-hugging skirt and a chapel train for simple yet awe-inspiring look!

Eva Lendel gowns

Esposa group expects that the most talked-about wedding dresses in Near East in 2022 are likely to be the Eva Lendel ones! For those looking for dreamy wedding dress or wanting an extra special touch to their wedding gowns- the elegant selection of Eva Lendel wedding dresses is just what you're looking for!

If you're already planning your wedding and started searching for your dream Eva Lendel wedding dress somewhere around the Near East, Esposa Group is the answer. If you liked some of the dresses above, you can pay a visit to Esposa stores and Esposa Prive shops in Lebanon, Dubai and Riyadh. Even better, if you have ever thought about shopping for your wedding dress just in the comfort of your home, Esposa offers you the virtual wedding dress shopping feature, so you can choose your dress and have it delivered at your doorsteps!