Elevate Your Bridal Look: Best-Selling Gowns Styled with Our New Accessories Collection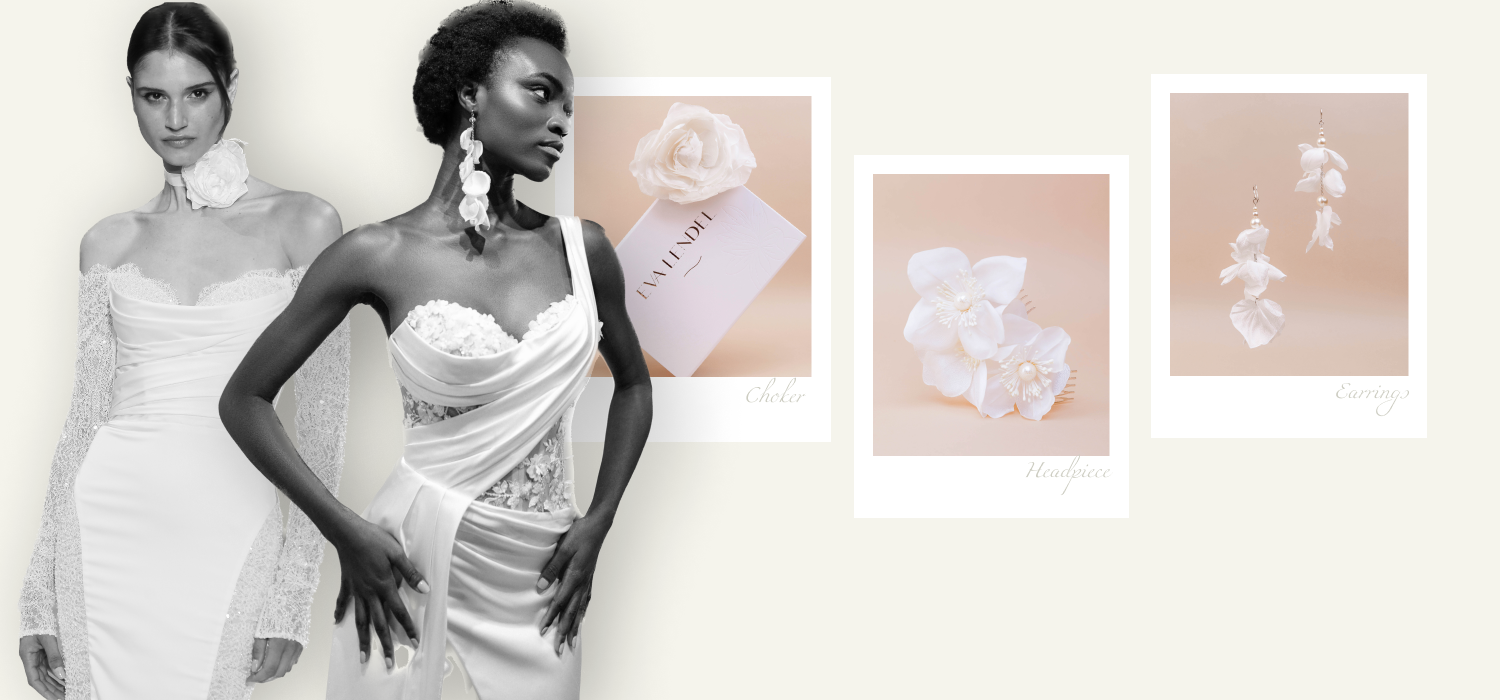 Elevate Your Bridal Look: Best-Selling Gowns Styled with Our New Accessories Collection

Discover a world of refined beauty as Eva Lendel introduces a captivating line of meticulously handcrafted accessories, designed to infuse bridal looks with a touch of unparalleled elegance. The heart of this collection finds its inspiration in the ethereal purity of the delicate white flower, embodying innocence and grace. Crafted with meticulous precision, each accessory emerges as a masterpiece, sculpted from premium materials such as silk and opulent fabrics, a testament to Eva Lendel's commitment to uncompromising quality.

The artisans behind these creations invest 8 to 15 hours in crafting each piece, lavishing attention on minutiae like seams, folds, and pearls. In doing so, they instill a remarkable structural harmony into these accessories, echoing the tender qualities inherent in white flowers. This synthesis of delicacy and structure epitomizes the collection's essence, elevating bridal ensembles to a new realm of beauty.

Eva Lendel's accessory collection finds its perfect muse in the enchanting "Love Spell" dress collection. Immerse yourself in the captivating synergy between these accessories and some of the most sought-after dresses:

The Affida floral lace a-line wedding dress finds its harmonious complement in the form of a gentle tulle flower headpiece. An understated addition that radiates grace and charm, enhancing the bride's allure.

For the Carven sheath wedding dress adorned with a floral corset, the spotlight turns to a long petal earring. This choice embraces asymmetry, seamlessly mirroring the gown's distinctive design.

​

The Envy mermaid off-shoulder wedding dress, characterized by lace gussets, discovers its perfect partner in a choker embellished with a voluminous white rose. A bold statement that intertwines modernity and elegance.

Eva Lendel's artistry extends beyond mere accessories; it's an invitation to elevate the very essence of bridal elegance. The culmination of these meticulously curated pieces with the allure of each dress results in an unforgettable bridal ensemble that transcends time.